>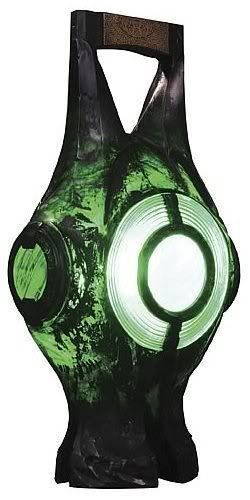 With the Green Lantern movie set to be released on June 17,2011 Warner and DC are release 2,500 replica movie batteries for the price of 289.99.
Official description:
This full-sized, light-up power battery prop replica was created from a cast of the actual prop used in the movie! The power battery also comes with a Green Lantern ring that lights up the lantern when the ring is pressed against the face of the lantern. This hand-painted, cold-cast porcelain prop measures approximately 15-inches tall x 7 1/2-inches wide x 5-inches long, with the ring a men's size 14. Packaged in a 4-color box. Limited Edition of 2,500 pieces.